It is a good time to be a PS4 gamer, with the recent releases of Call of Duty: Infinite Warfare, Battlefield 1 and The Last Guardian adding to the plethora of games that continues to make the console a big success in the market. The latter, in particular, has received widespread acclaim, with Sony Interactive Entertainment (SIE) producing an exclusive title that, in many people's eyes, gives the company a big advantage over Microsoft due to the superb level of graphics, visual effects and gameplay that the PS4 can offer over the Xbox One.
News that The Last of Us 2 will be released sometime next year further increases the quality of exclusive gaming that the PS4 has to offer, with other games such as Until Dawn and Heavy Rain remaining hugely popular within the gaming community. There are many other options available to PS4 gamers, with the console's in-build internet browser with HTML5 support opening up the opportunity to play on most gaming-based websites. Free-to-play games are also part of the PS4 catalogue, and although some may prefer the big name releases, there are many of excellent options that are available to download and enjoy with paying a single penny.
Kill Strain
If you are a fan of MOBA and twin-stick arcade shooter games, Kill Strain may be right up your alley. The title is based upon a fast-paced, top-down 5v2v5 concept in which two teams of five humans compete against one another to pick up resources, while the third team consists of mutants who try to spread their infection and add humans from both teams to their ranks. Infections, which remain permanent until one team has won, can change the course of a game which quickly becomes highly competitive and addictive; the possibility of your enemies becoming your team-mates in a split second creating a fascinating twist that keeps everyone on their toes.
SMITE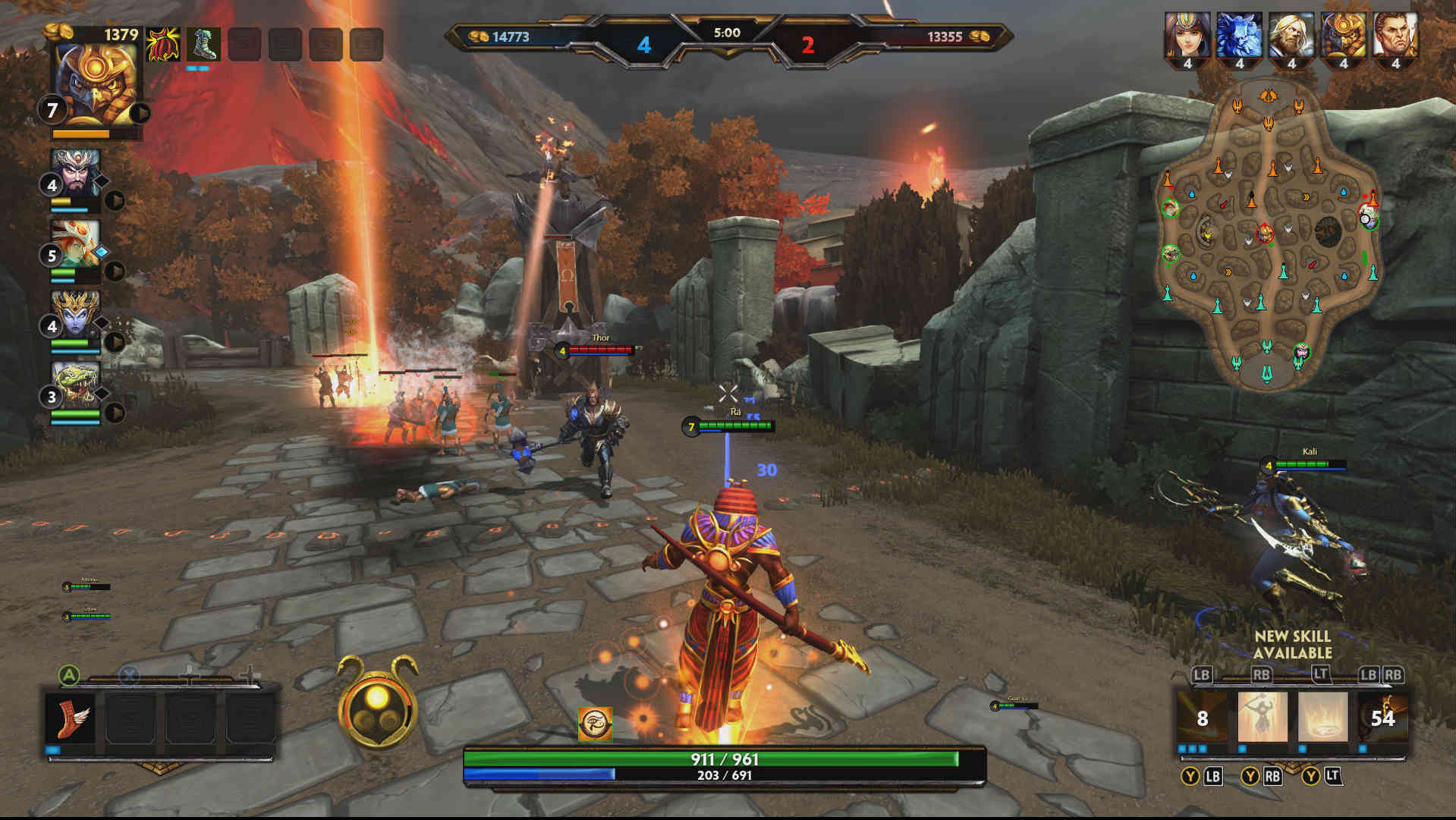 Developed by Hi-Rez Studios, SMITE is another free-to-play MOBI game which has enjoyed huge success in the gaming community. The annual SMITE World Championship, which is held in Atlanta and comes with a prize pool of $1 million, illustrates just how much the game has taken off, with the premise of choosing from an array of mythological figures, gods and goddesses in team-based combat against army of player-controlled gods and AI-controlled minions to see who wins the battle earning SMITE a strong reputation.
Games are decided by the team who knocks down their opponent's three towers, known as Phoenixes, and then destroying a giant warrior named Titan, with players able to use their abilities and basic attack, along with buffs picked up from killing certain enemies, in third-person view which allows gamers to feel like they are in the thick of the action. A number of game modes also provide something for everyone, with Conquest, Siege and Arena amongst those that offer variety in a game that continues to grow.
Four Kings Casino and Slots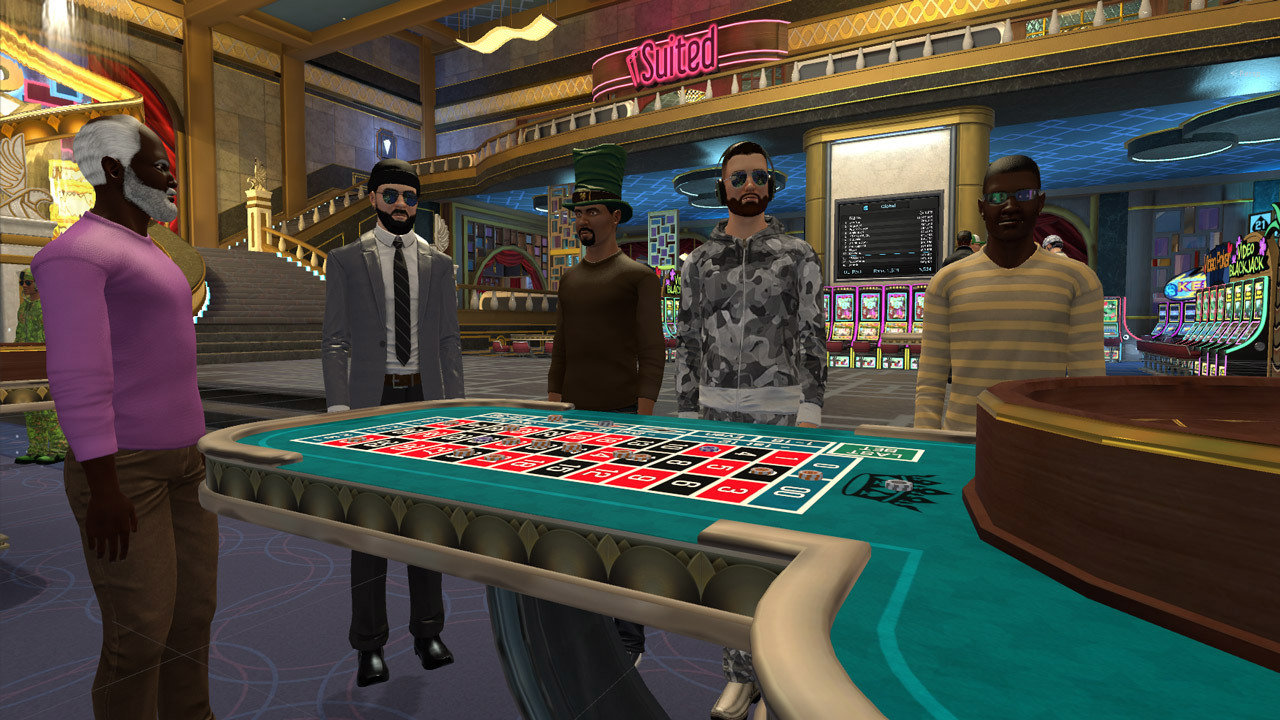 Casino-based games have remained a rarity on consoles for a number of years, but while some may prefer to play a few hands of cards or spins on the roulette wheel via online casinos, Four Kings Casino and Slots may rival Pure Hold 'Em as the best option available to PS4 gamers. The free-to-play title recreates the feeling of playing in a luxurious casino in a virtual world where gamers can create their own avatar and walk around a plush building filled with a wide range of casino-based games.
Video poker, blackjack, roulette and bingo are amongst a number of games that you can play during your stay in the Four Kings, and with Digital Leisure actively adding more content, such as new slot games to play, there are many ways to play and win. Playing for free can allow gamers to harness their skills before to try their luck at playing for real money at Lucky Nugget Casino for example. Here they can also find more information about bets, payouts and other rules related to blackjack and other games listed on their site. Four Kings Casino and Slots takes the casino genre to a whole new level, with the ability to interact with other players who are visible in the building adding a nice social aspect that allows gamers to play with their friends or with others at each table or machine.
Hustle Kings
Pool and snooker are, like casino games, other genres which have not received a great deal of coverage from game developers over the years, but the option of downloading a free-to-play pool game and potting balls for fun is surely worth taking up. Hustle Kings is your typical pool-based title that provides smooth gameplay physics and graphics at the table which allow for a wide range of potting techniques and angles in which to strike the cue ball.
VooFoo Studious have also released a Snooker Pack DLC which incorporates snooker into the game, with Hustle Kings offering career, tournament and trick shot modes to keep gamers entertained for hours. There is also the option of playing others over the Playstation Network via online play that can decide who is king, with Hustle Kings also enabling external music and incorporating YouTube API which allows gamers to record and upload their best video onto the popular social media channel.
PlanetSide 2
Some may question whether a free-to-play MMO first-person shooter is able to compete with the likes of Battlefield 1 and Call of Duty: Infinite Warfare, but PlanetSide 2 more than holds its own. The game, developed by Daybreak Game Company, utilises the Forgelight Engine which was built to support continuous large scale conflict involving thousands of players on a single map. It would explain why PlanetSide 2 holds the Guinness World Record for the largest first-person shooter battle, with an amazing 1158 players recorded in a single match.
This alone should be enough for PS4 gamers to get in on the action, with PlanetSide 2 based upon the battle between three factions to gain control of the planet Auraxis, and with six classes and an array of guns, abilities and traits to choose from, this free-to-play title is certainly worth picking up.