Chances are you've already heard of the latest gaming sensation Fortnite, an Epic Games creation that was released back in July 2017. Over the last few months, Fortnite has gained an unbelievable amount of popularity, with gamers all around the world being drawn to the free open-ended zombie-survival co-op experience the game offers. Fortnite continued to attract even more players after the release of the Battle Royale mode, which is very reminiscent of PlayerUnknown's Battlegrounds and 2001's Japanese thriller Battle Royale, as well as the Hunger Games series.
In addition to thrilling gameplay, one aspect of Fortnite Battle Royale that has attracted millions of players worldwide is its cross-platform abilities. As of writing this, Fortnite Battle Royale is available on PC, Mac, iOS, Android, PlayStation 4 and Xbox One, meaning that there are numerous cross-platform opportunities to be had. On March 21, Epic Games CEO Tim Sweeney revealed that, following the release of Fortnite Battle Royale on mobile earlier in March, there are a total of 36 cross-platform play combinations available.
Of course, Epic Games isn't the first company to enable cross-platform play. In fact, cross-play has been very popular online ever since the internet first became a household amenity. The iGaming industry has allowed players to come together regardless of their hardware to play online casino games for well over a decade, with games such as the Gonzo's Quest video slot, Starburst and other big names attracting millions of players from around the world on desktop, tablet and mobile.
Meanwhile, Psyonix, Microsoft and Valve are just some of the console and PC games developers who have possessed the technology for years now, usually focusing on pairing PC players with Xbox and PlayStation users, with the first game ever to support this being Quake 3. Since then, Rocket League, Final Fantasy XIV, Street Fighter V, Killer Instinct, Paragon, Fable Fortune and Minecraft are just some of the popular cross-play games that have been released.
With such a long history, it is a wonder why cross-platform gaming hasn't become a standard expected from all new releases. Especially when we consider how popular social gaming service Discord, streaming services such as Twitch, and eSports have become over the last few years. Perhaps what cross-platform gaming has been missing all along is an unprecedented amount of focused attention, which Fortnite seems to be providing.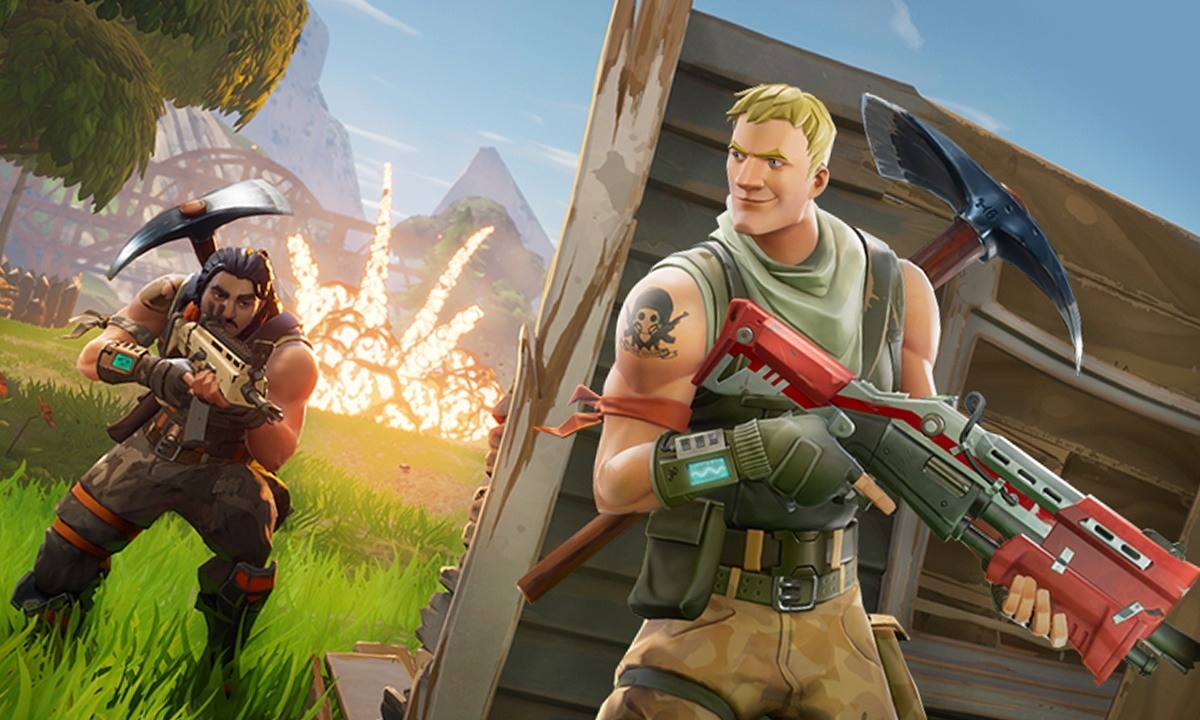 However, not every cross-platform combination is available for Fortnite players as of yet, as Epic Games continues to try and create something players have been asking for since the dawn of time: cross-platform play between PlayStation and Xbox. There is hope though, as Sweeney is confident that the barrier that has sat between PlayStation and Xbox for many years "will inevitably come down". Even Microsoft has hinted that they would be happy to accommodate the massive change, though Sony remains resistant for now, which isn't too surprising considering it was Sony that refused cross-play on previous games such as Rocket League and Minecraft.
As Fortnite Battle Royale continues to thrive, there is a chance that cross-platform play will become a gameplay standard, rather than a gimmick. After all, everyone involved in the gaming industry wants the market to flourish, and cross-platform play will surely attract more players to come together than ever. For now, we will simply have to wait and see just how much of an impact Fortnite will continue to have on the gaming industry.